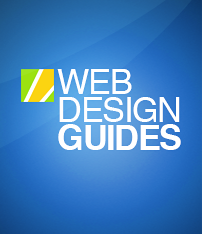 Website Design Guides
Between us, we have over 50 years experience designing for the web, print and other media. In the area of website design though we have especially deep experience in certain sectors, and so in this section, we thought we would share some of that experience.

Of course, the web is full of advice like this, and you'll have seen some links to online tips and advice in other sections of this website, but we think we are addressing a need that most other blogs and guides don't consider. The key to this is our sector experience. None of us has created a website for a bank, or a supermarket or a travel agency. However we have created an awful lot of websites for reflexologists, counsellors and antique dealers to name a few.
Sector by Sector Website Design Guides
---
Any website should make sensible design decisions about layout and should implement a navigation system that is intuitive and simple. It must have content that is readable and relevant to the audience as well. However, to create a website that is really effective, you also need to create a resonance and emotional response with your audience.
In each of these guides, we'll be talking about making suitable images choices, colour choices and other aesthetic decisions. We'll also talk about content, style of wording and much more. The colour scheme and presentation which suits a reflexologist's website will be quite different from that of an antique dealer, but it will also vary from that required by a counsellor or sports therapist.
For this reason, we have created this series of guides, approaching website design sector by sector.