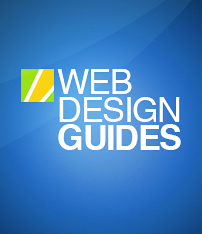 Designing Websites for Physiotherapists
This is the Griffen Mill design guide to designing websites for physiotherapists, part of our
website design guide
series. Over the years, the individual designers within Griffen Mill have created websites for a huge number of physiotherapists, via our key client
WebHealer
. Physiotherapy has many specialities including sports or rehabilitation, it is often used in conjunction with psychotherapy services. A physiotherapy website must, in our opinion, convey a professional and health oriented identity. The designer must also be mindful of the target audience, which can affect preferred colour choices. In general, for physiotherapy websites, warm colours tend to work better than cooler ones.
Guide Structure
---
This guide, like most in this series, has the following key sections.
This guide continues with section one, and you may use the above links to read more about later sections, which will go into more detail. In each case, the approach used to communicate our ideas leans towards examples, such as examples of images useful for a physiotherapy website or palettes that often appeal to physiotherapists.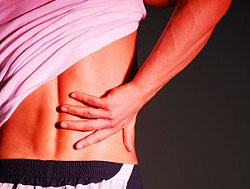 Typical design requirements for physiotherapy websites
Although each physiotherapist will have their individual preferences in terms of style, colour palette and imagery, certain common traits appear more often in physiotherapy website design. Very often, the client is aiming at a professional and clinical appeal, using a bold colour palette that may complement natural tones, such as blue or red. When done well this will help evoke a sense of security and comfort.
When choosing the colour palette, the designer should be mindful of the images used and the tones used within them, so often there will be natural tones to complement. To help with a harmonious colour scheme, the photographs used can involve a composition that includes the range of colours in the palette, or one that emphasises one natural colour that complements the overall scheme e.g. back pain.
Finally, shapewise a physiotherapy website will tend to be more geometric or solid than, say a reflexology website. The designer should be mindful though that a human, inviting and welcoming appeal is important as well as a professional image.
Example Physiotherapy Websites
Contact Us
If you'd like to speak to a Griffen Mill Pixel Factory designer, please go to our Contact Page for more information about how we work.
Latest on Twitter
We haven't set up our own Twitter account yet, so in the meantime why not take a look at what our strategic partner WebHealer is up to.
New Stuff
With the recent launch of Active Images, PHD Interactive have added a great facility to their website editor that we recommend clients make use of. It aids navigation and provides us designers with a great tool to engage visitors and encourage them to take a look at what's on offer... ideally resulting in an enquiry, subscription or some form of action. The website editor includes some free 'call to action' graphics (such as the one opposite) and we're also enjoying making custom graphics for our clients. Get in touch if you'd like us to make something for you.
Recent Client Work
Site: www.annabelrichcounselling.co.uk
"David made the whole process of upgrading my website to silver very easy to do. Since I have little technological ability he made the process easy to understand. The emails I received from him were prompt and courteous. I felt reassured that my business needs to promote my website were being handled in a professional manner. " See full case study