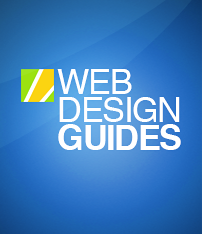 Designing Websites for Complementary Therapists
This is the Griffen Mill design guide to designing websites for complementary therapists, part of our website design guide series. Over the years, the individual designers within Griffen Mill have created websites for a huge number of complementary therapists, via our key client WebHealer. In our opinion, a complementary therapists website should convey a professional and health oriented identity, yet avoid coming across as too clinical. The designer must be mindful of the target audience and provide a warm and inviting appeal. This very often lends itself to the use of warm colours as opposed to cooler ones.
Guide Structure
---
This guide, like most in this series, has the following key sections.
This guide continues with section one, and you may use the above links to read more about later sections, which will go into more detail. In each case, the approach used to communicate our ideas leans towards examples, such as examples of images useful for a complementary therapy website or palettes that often appeal to therapists.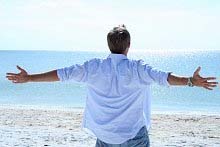 Typical design requirements for Complementary Therapists
Although each complementary therapist will have their individual preferences in terms of style, colour palette and imagery, certain common traits appear often in complementary therapy website design. Very often, unless the client is aiming to appeal more for corporate business, the colour palettes used will tend to warm and natural colours, such as yellows, oranges and some shades of blue or green to complement, which are softer, more personal and inviting. When done well this will help evoke a sense of wellbeing and comfort.

When choosing the colour palette, the designer should be mindful of the images used and the tones used within them. To help with a harmonious colour scheme, the photographs used can involve a composition that includes the range of colours in the palette or ones that complement e.g. the gentle natural shades found within this image of an outstretched man .

Finally, shapewise a complementary therapy website will tend to have more flow and organic curve than, say a counselling website. The designer should be mindful though that an image of professionalism is important as well as an image of just warmth and the human touch.
Lesley Potter has chosen WebHealer's Curvy ColourMAX design for her Metabolic Balance, Nutrition and Complementary Therapy website based in Suffolk. This is a contemporary website design with a soft focus feature image of a flower, and the website colours are a good match for the colours in the image. She has used coloured text to provide impact and break up the wealth of information that she provides about her services, which enhances the website and make her wording much easier to read. Caution is advised colouring text as it's all too easy to end up with a garish result - in this case though coloured text is used sympathetically with an attractive result. These observations and comments were made on July 29th 2016 – the website may have been updated since then. www.feelgood-nutriway.co.uk
---
This is an example of a basic bronze design without any customisation although the client has chosen the forest path theme from the available range, seeking to evoke a sense of natural therapy rather than clinical intervention. A simple photograph of the therapist has been added by the client which again reinforces the importance of nature to this holistic therapist.
www.melaniepurdytherapies.com
---
Sally Ibbotson has chosen WebHealer's Social ColourMAX design for her massage, shiatsu and QiGong therapy website. This is a mobile friendly design and the pale colours of the design give off a light and airy feel to the site and soft and gentle greens that make up the base of the colour scheme helps to convey a sense of balance and a reassuring sense of calm and peacefulness. Sally has added images to the site which demonstrate and illustrate her service and importantly from a design point of view are in line with her colour scheme. These observations and comments were made on March 3rd 2016 – the website may have been updated since then.
www.qigongcoach.net
---
On 3 June 2011 Karen Young Holistic Therapies relaunched their website www.theurbanmeditator.com after an A La Carte redesign by our designer Megan. The client preferred a look with individuality, but with a preference for curves and organic flow. See
full press release
---
On 24 August 2010 Maggie Bavington relaunched their website www.acupuncture-shiatsu.co.uk after an A La Carte redesign by our designer Paul. The client was looking for a professional design, slightly understated, but with a preference for curves and organic flow. See
full press release