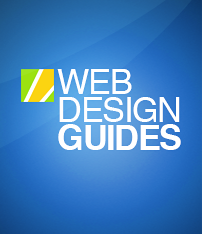 Designing Websites for Counsellors
This is the Griffen Mill design guide to designing websites for counsellors, part of our website design guide series. Over the years, counsellors and psychotherapists have represented the largest category of clients for the design team within Griffen Mill. The individual designers within Griffen Mill have created websites for a huge number of counsellors, via our key client WebHealer. Unlike many of the body therapies, the tone of a counselling website tends to be more serious, with more of a clinical leaning. Colours tend towards more muted tones and images must be carefully selected as it is very easy to trigger the wrong emotional reaction in a website visitor.
Guide Structure
---
This guide, like most in this series, has the following key sections.
This guide continues with section one, and you may use the above links to read more about later sections, which will go into more detail. In each case, the approach used to communicate our ideas leans towards examples, such as examples of images useful for a counselling website or palettes that often appeal to counsellors.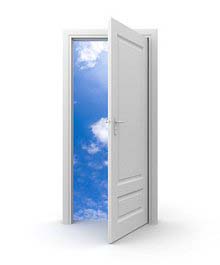 Typical design requirements for counselling websites
Although each counsellor will have their individual preferences in terms of style, colour palette and imagery, certain common traits appear more often in counselling website design. Very often, the client is aiming at a professional and clinical appeal, using a cool colour palette that uses natural tones, such as blue or green. When done well this will help evoke a sense of security and comfort.

When choosing the colour palette, the designer should be mindful of the images used and the tones used within them, so often there will be natural tones to complement. To help with a harmonious colour scheme, the photographs used can involve a composition that includes the range of colours in the palette, or one that emphasises one natural colour that complements the overall scheme e.g. an open door leading to a blue sky.

Finally, shapewise a counselling website will tend to be more geometric or solid than, say a reflexology website. The designer should be mindful though that a human, inviting and welcoming appeal is important as well as a professional image.

Example Counselling Websites
---
Here are some examples of counselling websites. Some have been created as bespoke designs by members of the Griffen Mill team, whilst others are built on a generic design which we created.


A beacon of light is a powerful image and is used to good effect on this counselling website via a maritime image featuring a lighthouse at dusk. The metaphor is reassuring and used by many counsellors. This therapist is based in Basildon just a few miles to the coast and so the imagery is also very fitting. www.anjali-leverton.co.uk
---
The website for the Barbican Therapy Centre has been created by one of Griffin Mill's Design team. The centre that offers a range of complementary therapies was looking for a design that incorporated their existing logo, with a gentle and calming colour scheme. You can see their website at
www.btcplymouth.com
---
Christine Sanderson is using one of our standard designs, the Standard ColourMAX design for her Counselling website. This design is customisable and Christine has added her own logo and has also set a colour scheme to bring it all together against a neutral background. You can see her website here
www.christianesanderson.co.uk
---
The counselling and therapy website of Francesca Weinberg is one of WebHealer's standard mobile friendly designs. The top feature image is of a natural setting and the colour scheme has been selected to complement and pick up elements from it. The gentle curve of the stone path fits in well with the waves and curves of the design giving a consistent and comforting feel to the which is likely to help to encourage her website visitors to read about how she can help them with their problems. She could build on this theme by adding other naturally themed images into her pages, which has the added benefit of breaking up the text, making the pages easier on the eye which in turn is likely to ensure they stay on the pages for a longer time reading her information. These observations and comments were made on May 26th 2016 – the website may have been updated since then.
www.francescaweinbergcounselling.co.uk
---
Anna Keen offers Integrative Counselling in the Maidstone and Tonbridge areas of Kent. Looking for a more distinctive website design she had a logo in warm colours and was looking for a design built around that in a suitable colour scheme reflecting the soft but serious nature of her work. You can see it at
www.integrativecounselling.co.uk
---
Jo Booth offers counselling in Westbury, Wiltshire. She preferred a very simple design without distraction from her message. She used a well lit photo of herself and chose a standard design which matched the colour scheme of the photo. See it at
www.joboothcounselling.co.uk
---
Jo Nicholl offers Counselling and Trauma Therapy in Central and West London. She has decided to use our Curvy ColourMAX design, and use our water drop image and colour scheme to match. This design can be customised with a change of logo and colour scheme. You can see Jo's website at
www.jonichollpsychotherapy.com
---
Kanta Patel is a Counsellor in Kenton, Harrow and Kinsgbury near Wembly in London. For her counselling website she has chosen not to customise this Curvy ColourMAX design, but to stick with the soft water droplet logo and calming background colour scheme to complement it. You can see her website at
www.kantacounselling.co.uk
---
Wendy Kennett-Brown is a counsellor and Psychotherapist in Ealing, West London. She had a clear idea of what she wanted for her A La Carte design; she liked flowers, gentle curves, and cool summer colours, which her Griffin Mill designer has incorporated perfectly for her. Her flowery header image is complemented by the green and mauve colour scheme of button colours and text throughout the site. You can see it here
www.kennettbrowncounselling.co.uk
---
Carole Simkins counselling website design is bright and colourful giving it a very positive feel. She has opted to go for a mobile friendly design and her feature image provides the complementary colour scheme of the background, which she has carried through to the pages of her site. The tropical blue colours help to convey a sense of peace and clarity and the use of water and a sunny beach in the feature image helps the site to create a comforting and optimistic atmosphere. These observations and comments were made on November 13th 2015 – the website may have been updated since then.
www.londongestaltcounselling.com
---
Lynsey Lowe offers Counselling and Supervision in Nottingham. She has used the services of one of our Griffin Mill designers for her A La Carte website. She wanted organic shapes and the header image she has chosen is complemented by the title box and back ground colour scheme chosen by the designer. You can see her website at
www.LynseyLoweCounselling.co.uk
---
Mic Austen has chosen one of our established designs for his Counselling and Psychotherapy website. The Photo Montage design has a small number of options for customisation and Mic has used these well to add the personal touch. You can see his website at
www.macounselling.co.uk
---
Mary Cobb provides a counselling service for adults, and children in the Leatherhead area of Surrey. She has chosen our Classic Green design which does not have many options for customisation, however has the strong and fresh feel that she wanted. You can visit her website here
www.marycobbcounselling.co.uk
---
For her Counselling and Coaching website, Nicole Marais has chosen to use one of our Griffin Mill designers to customise an A La Carte design. She wanted a natural and personal feel for her website and the white background that she has chosen gives it the sense of space that she was also looking for.
www.nicolemarais.co.uk
---
Jane Polden is a Counsellor and Psychotherapist in Norwich, Norfolk. She is using one of our older designs, Photo Montage which has limited options for personalisation. The photo of herself that she has added to the content area, however, complements the colour scheme of the design perfectly against the plain back ground. You can see what Jane has done here
www.norwichpsychotherapy.co.uk
---
Mobile ColourMAX is the design that Jane Evans has chosen for her Counselling and Supervision website. The feature image of a stone path weaving through a wood is complemented by the subtle green and brown colour scheme. This naturally themed image and soft colours help to convey a sense of down to earth strength and protectiveness that is perfectly suited for a therapy website. Jane has added an image of herself to the home page which fits in with this colour scheme and also adds a feeling of familiarity to potential clients. These observations and comments were made on December 8th, 2015 - the website may have been updated since then.
www.onlinecounsellingandsupervision.co.uk
---
Phil Cox is a counsellor and therapist working in Walton-on-Thames. He has chosen soothing neutral colours for his design enlivened with a vibrant green feature image and heading boxes. The website makes a good first impression, with tidy uncluttered layout which allows the main emphasis to be on Phil's content. He provides clear navigation around the website and makes it easy for the reader to find the information they are looking for. He also includes good, clear pictures of himself and his counselling rooms, and includes information about the professional counselling bodies that he is affiliated to. The website clearly demonstrates Phil's experience and credentials which reassures the reader and helps them to feel confident enough to take the first vital step and make contact. These observations were made on December 10th, 2015 – the website may have been updated since then.
www.philcoxcounselling.co.uk
---
Sandra Spenceley is a counsellor and psychotherapist based in the Teddington, Twickenham and Kingston area of London. Combining bright bold colours with subtle undertones, her website design displays a strong banner image and title area to match, with the rest of her website complementing it with gentler tones.
www.SandraSpenceley.webhealer.net
---
Keith Thurlow-Bishop has chosen to use our popular Curvy ColourMAX design for his Psychotherapy and Consultant Supervision business website. He likes our water drop image so has kept that and has chosen to use a slightly darker background to keep the feeling of tranquility but with a personal touch.
www.thewildwood.org