Logo Inspiration
Logos take a lot of care and thought to really hit the spot and nail the correct brand image. By following tutorials you will better your skills with design programs and this should aid you in your logo inspiration. However without any structure you will struggle to produce an effective logo.

Below I have complied articles showing the steps different people take in designing logos with some hands on examples.

However first we need to do some research...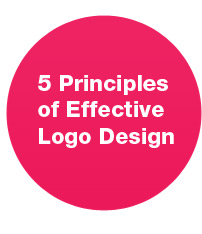 What is a Logo? - Inspiration Step 1
A great place to start your logo inspirational journey is to find out what a logo actually represents.
A to structural inspiring logo article that poses questions like:
Do you know what a logo is and what it represents?
Do you know the principles of an effective logo design?
Do you know any successful and unsuccessful logo designs?
Do you have a logo design process?
Do you know how to use your software effectively?
If you don't know the answer to any of the above questions or would like to find out more please click below:
What is a Logo? Inspiring Article
---
Step By Step Logo Inspiration
I find that the best place to start inspirational logo journey is to see the decisions that other designers make and how they justified their actions.

Below are some of my favorite examples to help you create your own logo development process and maybe one day you could write your own logo inspiration article to inspire others?
Chuck Green - Humming Bird Logo Design
"I love to see examples of how other designers work—they reveal better (or worse) ways of doing things and allow me to gauge whether my methods are mainstream or totally whacked-out".
Chuck explains his ideas and inspirations and also his clients thoughts whilst showing 30+ examples before reaching his final logo.
Step by Step Logo Inspirational Article
---
Custom TypeFace - Logo Inspiration
This is a great example of how simple type can be unique and beautiful. Follows the inspirational steps to creating the "rawz" logo.
"The idea for the logo also was inspired by the concept of being raw. No symbol just the word and a very customized typoface. So in this sort of tutorial, case study we will show you the steps that took to us to come up with the logo."
Step by Step Logo Typeface Article
---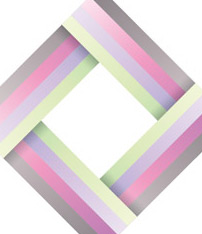 Depth and Rhythm - Logo Inspiration
This is a great example of how four simple colours can be used to create a bold patterened logo with depth and style.
View the inspiring article via the link below:
Colourful Inspirational Logo Article
---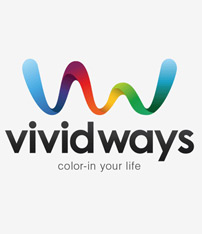 Corporate Clients - Inspirational Designs
Below are two articles from the same inspirational designer - Chris Spoon. His steps and creativity is clearly documented and it shows a great insight into his creative design process.
A flowing colour bursting brand logo oozing inspiration:
Colourful Wave Inspirational Logo Process
A cubist logo showing how depth and simple gradients can make all the difference in this professional and well balanced inspiring logo:
Cubist Style Inspirational Logo Process
Contact Us
If you'd like to speak to a Griffen Mill Pixel Factory designer, please go to our Contact Page for more information about how we work.
Latest on Twitter
We haven't set up our own Twitter account yet, so in the meantime why not take a look at what our strategic partner WebHealer is up to.
New Stuff
With the recent launch of Active Images, PHD Interactive have added a great facility to their website editor that we recommend clients make use of. It aids navigation and provides us designers with a great tool to engage visitors and encourage them to take a look at what's on offer... ideally resulting in an enquiry, subscription or some form of action. The website editor includes some free 'call to action' graphics (such as the one opposite) and we're also enjoying making custom graphics for our clients. Get in touch if you'd like us to make something for you.
Recent Client Work
Site: www.annabelrichcounselling.co.uk
"David made the whole process of upgrading my website to silver very easy to do. Since I have little technological ability he made the process easy to understand. The emails I received from him were prompt and courteous. I felt reassured that my business needs to promote my website were being handled in a professional manner. " See full case study