Web Resources
Everyone has their favourite websites for inspiration but how about websites with web resources that can help you excel as a designer?

Web Resource sites also help inspire and save you a lot time.

What do I mean when I say "web resources"? I mean custom fonts, textures, Photoshop brushes, vectors and other little priceless premade graphics that are free to use commercially.

Below I have listed my favourite web resource sites that I have found the most useful in the past. These resource sites are updated often so please make sure to bookmark this page or the site specifically: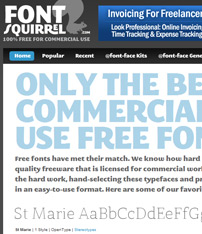 Font Resources
There are lots of font resources on the web and it can be a hard task finding suitable fonts for specific projects. I have listed my favorite three resource websites below and my reasoning why:
Font Squirrel
Has a great range of professional free fonts. I consider this website the best font resource on the internet because it has a vast amount of fonts with the majority of them being excellent.
www.fontsquirrel.com
The League of Moveable Type
Is my favourite font website as it has a select group of excellent and original fonts. This resource is again free and the fonts are made to an exceptional standard that you'd normally be expecting to pay for.
www.theleagueofmoveabletype.com
DaFont
Is great for quantity and variety. This font resources main strength is the quantity of fonts listed and the variety of these lists. It's easy to browse however it can get tiresome clicking over the 100s of pages of fonts to find the one you want. Also the quality control seems a bit hit and miss.
www.dafont.com
Creative Market Fonts
If you'd like to support independent creators of fonts and are looking for something a bit different, then Creative Market offers a ton of fonts at reasonable prices. In fact quite a few are less than $10 which isn't much to give your website or design a distinctive look.
creativemarket.com/fonts
---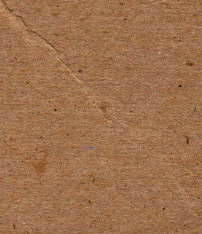 Texture Resources
Using textures in your work can be very rewarding and add a organic and more natural feel that can bring the whole design together and make it pop.
Lost and Taken
An excellent resource for paper and subtle grunge textures to add that organic feeling to your work. High quality and design standard:
www.lostandtaken.com
Smashing Magazine - 100 Beautiful Free Textures
Listed in large thumbnails for fast browsing, no need to download every single file as some blog based websites usually make you do. Again the quality of these textures is excellent and the variety is also a major advantage.
www.smashingmagazine.com/2009/02/06/100-beautiful-free-textures/
Texture King
The clue is in the title - Texture King is the king or texture resource websites and hosts a wide variety of textures for professional use. This site is updated often and has been around for quite a few years now and they keep it updated and useful.
www.textureking.com
---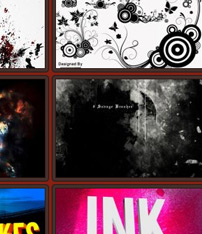 Brush Resources
One main advantage with Photoshop being such a recognised industry standard software is the amount of support that exists for it and there is no better example than the masses of Photoshop brushes available. These can help you speed up the creation of a pattern or help you add texture in a different way in your work. If you haven't used brushes as a resource I would strongly recommend you to.
Brush King
From the creators of Texture King... this website has also been around for a number of years and is a very good place to start looking for brushes. It has a vast library of free, high quality brushes to get you started.
www.brushking.eu
My Photoshop Brushes
Is another website I use for brushes, again it is very similar to the above site and is an equally useful web brush resource. The main reason I use a few different sites is for the resource variety as some of the brush packs are not listed on some sites due to the contributors.
www.myphotoshopbrushes.com
PS Brushes
Brushes are added weekly - a very useful resource as the website is well categorised and neatly laid out with useful preview images.
www.psbrushes.net
---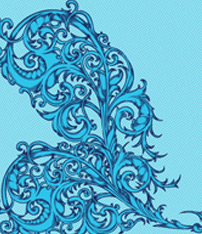 Vector Files and Other Resources
Vector Files are an excellent resource and can be very useful to help bridge the web / print design gap as they are lossless files that can be resized without losing quality. This means you could match a design on the web with your print media to create a neat business image.
Vector Files can also be quite complex shapes that would take hours alone to create.. the are easily the most time saving web resource out there.
Vector TutsPlus
250 free vintage vector resource files. This website usually gives away free packs such as this one so its worth checking the other categories on the site for more useful resources or tutorials on how they recommend to use the vector files.
vector.tutsplus.com/articles/web-roundups/250-free-vintage-graphics-flourish-vector-ornaments/
Creative Nerds
Similar to the resource link above this website has a "freebies" section which lists useful resources that you might not have been looking for yet they could be crucial in nailing your final design.
Take a look - variety is the spice of life!
www.creativenerds.co.uk/category/freebies
Contact Us
If you'd like to speak to a Griffen Mill Pixel Factory designer, please go to our Contact Page for more information about how we work.
Latest on Twitter
We haven't set up our own Twitter account yet, so in the meantime why not take a look at what our strategic partner WebHealer is up to.
New Stuff
We've been thinking hard over the Summer about how we can help more PHD Interactive clients get access to high quality unique design without incurring the costs that tend to accompany bespoke design. There is our Silver Design service of course which is very popular and costs only £39 but PHD Interactive challenged us to come up with something else - something even better!

And so we have. We are putting finishing touches now to our Silver Gallery service. The Silver Gallery is a collection of pre-made designs, each created by an experienced designer. Clients will be able to preview their PHD Interactive website using any of these designs and choose the one they like best. Each design will be unique so once it has been chosen and paid for, no one else can have it. The cost? All we can say for now is that you will like it.
Recent Client Work
Site: www.mariliacounselling.com
"I felt from his response to my very first email that David understood my vision with regard to the upgrade of my website. He promptly provided comprehensive information on choice of images and the colour theme. My much improved website went live within a few days. David is extremely professional in his approach and I am happy to recommend David's services without hesitation. I love the new look of my website!" See full case study