Web to Print Design Techniques (and things you need to know)
Are you a designer looking to make the transition from the web design world to the world of print but don't know where to begin?

If so this article has some helpful advice!

There are a lot of areas to take into account when your design is no longer being shown digitally on the web. As a web designer going into print design there are a few crucial steps to take to make sure your printed design looks the same on printed media as it does on your screen.


---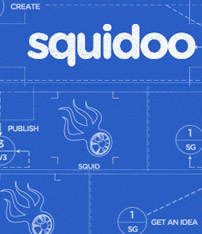 Squidoo.com - An Excellent Web to Print Article
Have you heard or thought about the following:
Screen Resolution vs. Print Resolution?

Spot Colour vs. Process Colours (CMYK)?

RGB Graphics?

Bleed Lines?

Crop Marks a.k.a Trim Marks?

What Format Should I Save My Files?

What Program Should I Use?
If the list above of web to print design criteria is new to you or you would like to find out more details then click the link below as Squidoo have put together an excellent article to take you over the key areas you need to focus on for print design to avoid pixelated text, unwanted colours and missing artwork!
Web Design To Designing For Print Article
---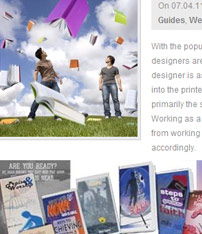 Web to Print Design Considerations:
I found this article below regarding the transition from web design to print. It doesn't mention in detail the technicalities of print but it does pose a few thought provoking questions such as:
In web you can control the viewer with the navigation of the site and the interaction this brings however with print design this interaction is lost.
When designing for the internet you are constantly thinking about font sizes and different screen resolutions and how a page will load. Refreshingly in printed media your work will be viewed in exactly the same way and your custom font wont default to a serif or sans serif font!
Also and not to forget the costs of printed media are a lot higher than web costs so any mistakes will start eating into your budget.
I highly recommend checking the link below to see the original print to web article:
Print To Web Article
---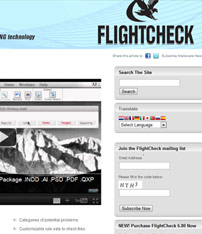 FlightCheck - Print to Web Checker
Is an excellent resource to make sure you have missed no steps when saving your work. Being designers for the web can mean we get complacent when it comes to checking the final proof of a design as we can just make a quick amendment and upload the file right?
Well I guess by now you've figured that if there is an error in the colours or layout of your design then it's a more costly mistake and runs into all sorts of risks with the client, money, time and pressure.
FlightCheck tests for technical problems not spelling mistakes!
It's important to proof read your print document many times and ideally show it to a few people and then check it again a few more times or you might end up with 5000 copies of scrap paper. So don't make that costly mistake… be methodical.
Web and print design can unleash creative potential and create a strong brand image for a client. Letterheads and Business Cards that carry the company's logo and colours can be a perfect way to enhance a client's business image so why not offer it in your next quote?
FlightChecker - Print to Web
Contact Us
If you'd like to speak to a Griffen Mill Pixel Factory designer, please go to our Contact Page for more information about how we work.
Latest on Twitter
We haven't set up our own Twitter account yet, so in the meantime why not take a look at what our strategic partner WebHealer is up to.
New Stuff
With the recent launch of Active Images, PHD Interactive have added a great facility to their website editor that we recommend clients make use of. It aids navigation and provides us designers with a great tool to engage visitors and encourage them to take a look at what's on offer... ideally resulting in an enquiry, subscription or some form of action. The website editor includes some free 'call to action' graphics (such as the one opposite) and we're also enjoying making custom graphics for our clients. Get in touch if you'd like us to make something for you.
Recent Client Work
Site: www.annabelrichcounselling.co.uk
"David made the whole process of upgrading my website to silver very easy to do. Since I have little technological ability he made the process easy to understand. The emails I received from him were prompt and courteous. I felt reassured that my business needs to promote my website were being handled in a professional manner. " See full case study