Cool Design Idea Websites To Help Inspire You... On Any Project.
When embarking on a new cool design for a client or just to further your own skills it can be tricky to know where to start. An important step that shouldn't be overlooked is research into what cool designs already exist out there to inspire your creative design process.

Below are my favourite sites to browse for creative and cool designs and designers. You will notice they are not all web designers… I feel this is important to see what is going on around in other design disciplines to help us mould our own ideas and bring them together in our own creativity melting pot. You might be inspired by the colour palette used or the flow of the typography or maybe even the use of negative space.. All of these principles apply to cool designs be it web or print.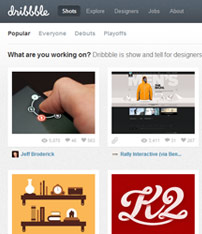 Dribbble.com - Cool Design Ideas
Dribbble an amazing website that is summed up briefly as "A show and tell for designers"
I can spend hours looking at all the cool innovative designs and designers on here and when you click the link below you will also see why.
Dribble main strength to showing cool designs is a huge community of designers showing their work to get feedback on projects they are working on or have worked on. Its so refreshingly original and the design work is excellently executed it really makes you want to strive for that creative edge and accept nothing less than perfect.
Cool Designs at www.dribbble.com
---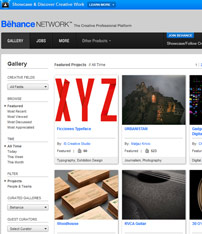 Behance Network – The Creative Professional Platform for Cool Ideas
Is similar to Dribbble featuring cool designs from cutting edge designers however Behance has more portfolios of work from designers rather than single "shots" of work.
An excellent example of this is a page on Behance is one of Bram Vanhaeren's pages where he has dedicated himself to coming up with an inspirational 1 design a day for a maximum of 1 hour.
He goes to show how creative you can be under time restraints and in an adhoc "what's inspiring me today" manner.
Visit Bram's page here and see for yourself how creative you can really be daily!
Brams Cool Daily Design Ideas
Cool Designs at www.behance.net
---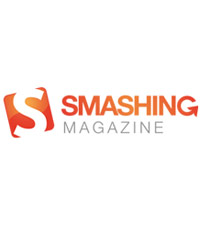 Smashing Magazine - A Very Cool Design Creativity & Technology Website
Smashing Magazine a vast resourceful website that can help inspire cool designs from the code up! The site can be split into categories as follows:
Graphics, Inspiration, Coding, Design, Typography, Workflow and Business, Tools, Freebies, Tutorials, Opinion Column and Events.
Not only is it clear that this website offers well published articles in all the above categories but its contributors are extremely creative and execute thought provoking and visual content.
One of my favourite articles "Are you ready for a web design challenge" does all of this and is from the Opinion Column of the Smashing Magazine website.
I highly recommend taking a read if not now then at the start or end of each web project you take on to give yourself that focus you need alongside your creativity and to really nail those cool and inspirational designs you've been working on:
Cool Web Design Challenge Article
Cool Designs and ideas at www.smashingmagazine.com
Contact Us
If you'd like to speak to a Griffen Mill Pixel Factory designer, please go to our Contact Page for more information about how we work.
Latest on Twitter
We haven't set up our own Twitter account yet, so in the meantime why not take a look at what our strategic partner WebHealer is up to.
New Stuff
We've been thinking hard over the Summer about how we can help more PHD Interactive clients get access to high quality unique design without incurring the costs that tend to accompany bespoke design. There is our Silver Design service of course which is very popular and costs only £39 but PHD Interactive challenged us to come up with something else - something even better!

And so we have. We are putting finishing touches now to our Silver Gallery service. The Silver Gallery is a collection of pre-made designs, each created by an experienced designer. Clients will be able to preview their PHD Interactive website using any of these designs and choose the one they like best. Each design will be unique so once it has been chosen and paid for, no one else can have it. The cost? All we can say for now is that you will like it.
Recent Client Work
Site: www.mariliacounselling.com
"I felt from his response to my very first email that David understood my vision with regard to the upgrade of my website. He promptly provided comprehensive information on choice of images and the colour theme. My much improved website went live within a few days. David is extremely professional in his approach and I am happy to recommend David's services without hesitation. I love the new look of my website!" See full case study