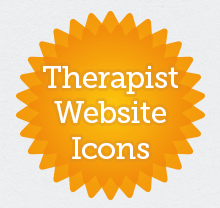 New Year Icons for your professional therapist website
If you liked the icons we created in our original set of therapist website icons, we've made a few more especially for the new year. As before, we've created them on the request of WebHealer, for their own clients but we're also allowing non WebHealer clients to use these icons if they insert the copyright notice below.
COPYRIGHT NOTICE
Please note that the copyright for these icons is owned by Griffen Mill Pixel Factory and WebHealer. We will grant you the rights to use these on your website, only on the following basis.


All clients of WebHealer can use these icons without restriction, on WebHealer managed websites
All others may use these icons on their website, if the following source link is added somewhere on the page where they are used. Just paste the code in the box below into your website. Its a very simple acknowledgement that looks like this when added: Therapy website icons used with permission of therapist website icons
Therapy website icons used with permission of <a href=http://www.griffenmill.com>Griffen Mill Pixel Factory</a>
Download Tips
On a Windows PC right click on the image and click Save Image As or Save Picture As. On a Mac, you can click and hold on the image, then drag it to your desktop.
New Years Resolution
January is of course a very popular month for resolutions: to lose weight, change job or take more time off. Behind many of these ideas is the need to essentially have less stress in our lives and more relaxation, so we've created this "Be Less Stressed" graphic for therapists to use on their websites. We'd suggest using it along with a new year's special offer, such as a reduction in your fees for January only. Whether you offer reflexology, counselling, aromatherapy or homeopathy you no doubt have something to help reduce daily stress in people's lives, so why not give it a try.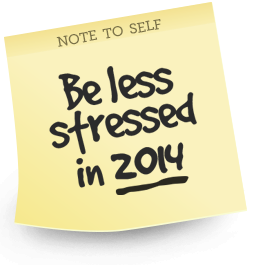 Special Offer
In our original set of therapist website icons we created a range of animated or static Special Offer icons, so you may wish to use these to accompany this new year's resolution special offer. Alternatively, we thought something slightly smaller would look tidier and allow the emphasis to go to the main icon. Here's a reduced size version of this icon.

Mock Up
Just to show you how we envisaged these icons being used, here's a quick mockup with an example special offer. If you aren't used to making special offers, we'd suggest putting a time limit on them and making sure you're clear what is included and when the offer is valid. You could if you wish allow discount bookings for later in the year as long as the booking is made in January. Click to see an enlarged version.