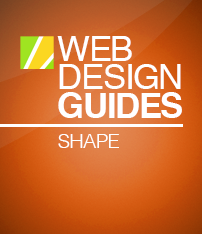 Yoga Website Design - Shape and Aesthetics
Back to
Yoga Website Design Guide
.
This is the Griffen Mill Design Guide to designing websites for yoga practitioners. This section focusses on the use of shape and related aesthetic decisions. Other parts of the guide focus on choosing images, colour and making appropriate content and copywriting decisions.
Click to return to the main guide
.
Aesthetic choices for yoga practitioners
---
In our experience yoga practitioners have a preference for website designs that have a flow to them and organic looking smooth lines. Using soft curves works well alongside images from nature or yoga positions that may be featured within the website. A dynamic style brings in a sense of energy and flow, that is apparent within certain elements of yoga practice.

Below we have shown a few examples of designs we have created, with some commentary explaining the design rationale, which you may find useful in seeking inspiration for your own ideas.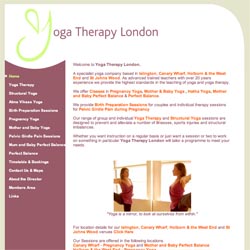 Delicate Simplicity
This design creates a calm and inviting appeal by way of a delicate balance of complementing elements. The dynamic logo design works well alongside a gentle background tone and subtle curvy elements within the layout design. The colour scheme is based around healing natural tones, often used within yoga websites. The brighter tones used for the emphasised text within the content also add energy to this simple and sophisticated design.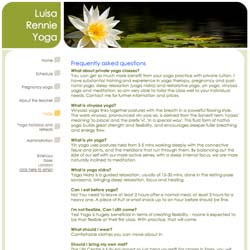 Open & Inviting
This design uses a stronger colour palette against a clean and open curvy design layout. The bright and appealing lotus image within the header links to the Yoga practitioners work, whilst taking centre stage in place of the practitioners logo. The complementing colour scheme taken from the header image are brought through the different design elements well.
Soft & Balanced
The subtle curvy elements within the layout design of this example emphasise the relaxing nature, yet strength associated with a yoga practitioners work. Whist a soft and calm image runs through the header area of the layout framework, the design is warmed by natural complementing colour tones that are easy on the eyes.
Example Yoga Websites
Contact Us
If you'd like to speak to a Griffen Mill Pixel Factory designer, please go to our Contact Page for more information about how we work.
Latest on Twitter
We haven't set up our own Twitter account yet, so in the meantime why not take a look at what our strategic partner WebHealer is up to.
New Stuff
With the recent launch of Active Images, PHD Interactive have added a great facility to their website editor that we recommend clients make use of. It aids navigation and provides us designers with a great tool to engage visitors and encourage them to take a look at what's on offer... ideally resulting in an enquiry, subscription or some form of action. The website editor includes some free 'call to action' graphics (such as the one opposite) and we're also enjoying making custom graphics for our clients. Get in touch if you'd like us to make something for you.
Recent Client Work
Site: www.annabelrichcounselling.co.uk
"David made the whole process of upgrading my website to silver very easy to do. Since I have little technological ability he made the process easy to understand. The emails I received from him were prompt and courteous. I felt reassured that my business needs to promote my website were being handled in a professional manner. " See full case study