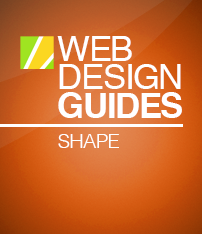 Hypnotherapy Website Design - Shape and Aesthetics
Back to
Hypnotherapy Website Design Guide
.
This is the Griffen Mill Design Guide to designing websites for hypnotherapists. This section focusses on the use of shape and related aesthetic decisions. Other parts of the guide focus on choosing images, colour and making appropriate content and copywriting decisions.
Click to return to the main guide
.
Aesthetic choices for hypnotherapists
---
In our experience hypnotherapists have a preference for website designs that have a balance between an organic flow to them with smooth lines and a more linear, structured outlook. Images from nature are often used, which complement these aesthetic elements. Occasionally a practitioner will prefer an angular look perhaps it if fits well with a logo or a particular image they like. This might be diagonals or even something more boxy which can be better suited to a more corporate image.

Below we have shown a few examples of designs we have created, with some commentary explaining the design rationale, which you may find useful in seeking inspiration for your own ideas.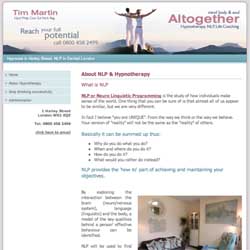 Soft and subtle
This design creates a calm and inviting appeal by way of a delicate balance of complementing elements. The header image fades smoothly into the title, where the colours from the image are brought into the content text and headings to bring the design together. This fundamentally geometric layout is softened by the header image fading into a professional white background, along with a gentle turquoise tone for the navigation menu, a colour often used within homeopathy websites.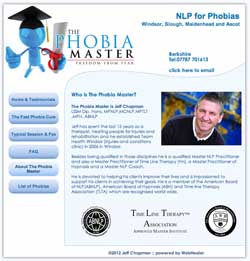 Personal and energetic
This next example has a more organic flow to it, echoing the curvy shape of the client's dynamic logo. It has been kept simple though, so that the shape of the website design does not dominate and distract from the distinctive logo, whilst ensuring that it has space. The bright blue colours found within the logo are used to highlight the website title.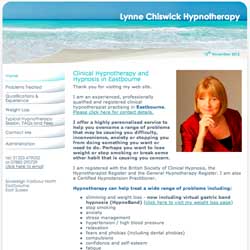 Calm and professional
This third example of a hypnotherapy website is based upon a relaxing seashore image that flows across the header. A gentle curve fades into the content area along with a colour scheme that highlights the blue and turquoise tones found within the image, an important element to achieve if the practitioner has no existing logo design.
Example Hypnotherapy Websites
Contact Us
If you'd like to speak to a Griffen Mill Pixel Factory designer, please go to our Contact Page for more information about how we work.
Latest on Twitter
We haven't set up our own Twitter account yet, so in the meantime why not take a look at what our strategic partner WebHealer is up to.
New Stuff
We've been thinking hard over the Summer about how we can help more PHD Interactive clients get access to high quality unique design without incurring the costs that tend to accompany bespoke design. There is our Silver Design service of course which is very popular and costs only £39 but PHD Interactive challenged us to come up with something else - something even better!

And so we have. We are putting finishing touches now to our Silver Gallery service. The Silver Gallery is a collection of pre-made designs, each created by an experienced designer. Clients will be able to preview their PHD Interactive website using any of these designs and choose the one they like best. Each design will be unique so once it has been chosen and paid for, no one else can have it. The cost? All we can say for now is that you will like it.
Recent Client Work
Site: www.bethnalgreencounselling.com
"I am very happy with how the design and logo has turned out. I appreciate your help in all this and am happy to endorse the work you have done in the context of a Testimonial. I look forward to receiving more enquiries with regard to my Counselling Services, and would certainly recommend you as someone to help with this. " See full case study